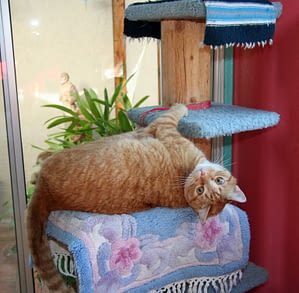 "There must be always remaining in every life, some place for the singing of angels, some place for that which in itself is breathless and beautiful"……..   Howard Thurman
I often tell my clients that animals are really angels…..divine mentors who are here to help us raise our consciousness.  Call me sentimental, but because my whole life has been devoted to understanding and appreciating animals and their unique intelligence, I have come to know them for the incredibly special beings that they are.
Whether we love our animals for their wisdom and the lessons they bring to us or simply because they are our best friends, our life can be transformed when they are at the center of it. 
When we allow ourselves to hear the singing of our angel animals…..when we connect with them in that place within our hearts that is breathless and beautiful……we become filled up with wonderment and satiated with divine love.